Concerts in the Park
Incendio
July 6, 2017
Genre:

World Fusion

Website: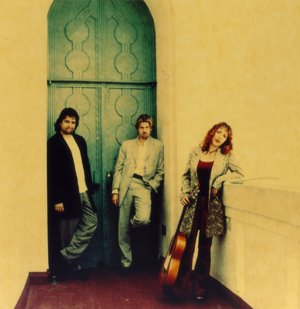 How does a music band make ends meet these days?

The last 10 years have seen the total decimation of the "old" industry system. Record companies, along with the promotional and technical firms that support them, have downsized dramatically or disappeared altogether. Self-motivated musicians have taken their future into their hands and moved forward with bold steps.

Such is the case with the latin guitar world fusion group Incendio. This Los Angeles-based group started in 1999, and came of age during the last gasp of the old record industry paradigm. Faced with the prospect of being an instrumental music-driven band in an age of increasingly bleak pop-driven market (where one-shot youngsters are heralded as geniuses, then sadly discarded in six months), Incendio has persevered and even thrived, taking instrumental Spanish guitar music to new and uncharted artistic levels.

The group has had seven international CD releases. The most recent, the guitar trio CD "Vihuela", came out on their own Incendio Music label in summer 2009. They additionally have a live DVD, "Dia y Noche", which has received critical acclaim for its sonic quality and uncompromising focus on "just the music". It was the Who's legendary Pete Townsend who said in 2003, "bands in the future must be able to play well live — that's the only music market that there will be". Incendio has taken that to heart, embracing the do-it-yourself ethos of indie rock and punk by self-booking and touring over 170 dates a year across the United States.
« Back to Concerts in the Park